Bundle for Ukraine
If you've been living under a rock, Ukraine has been under an attempted invasion by Russia. I don't know enough about geopolitics or Eastern European history to dig into it, so I'll just say that war is bad and also that Americans shouldn't spout hot shit about Russia as if the War on Terror never happened. And also, not to downplay the plight of Ukrainian refugees, but it'd sure be cool if non-white refugees escaping their own conflicts were treated with the same near-unanimous sympathy and protection that the Ukrainians have.
But anyway, creators on itch.io have once again came together to create another big charity pay-what-you-want bundle. Proceeds from the bundle will go to the International Medical Corps to provide medical assistance in the region and to the Voices of Children, a Ukrainian organization dedicated to helping children hurt by the war and providing general aid.
The bundle contains nearly 1000 items, so there's a whole lot to dig into. I can't even point to specific things covered on this site that's on there because it's still a Lot. You're getting a lot of good stuff for a good cause, so consider supporting this bundle if you haven't already!
TTRPGs for Trans Rights in Texas
But Ukraine isn't the only cause to care about. LGBT rights have been under attack in America, especially for transgender Americans. Repressive laws in Texas seek to persecute trans people, and hell, in between this bundle being announced and now, Idaho has gotten in on it.
So, people need help! Help besides smugly saying that anyone in a state that votes 51% red in a place where voting is only sometimes acknowledged to be rigged deserves to die.
Honestly, liberal Americans should just shut the goddamn hell up and help people instead of spouting dumb shit all the time.
So, we also have TTRPGs for Trans Rights in Texas, a bundle that includes almost 500 physical/tabletop games! Proceeds will support Transgender Education Network of Texas to cultivate education on gender diverse inclusivity and provide emergency funds to trans people and Organización Latina de Trans en Texas, a trans-run organization that provides shelter and services to other trans people.
Sure, this specific bundle has a more narrow audience, but really, it shouldn't be about the bundle. It should be about the causes, and these bundles provide a convenient way for people to support these causes. So, even if you're not a TTRPG person, consider throwing in some money anyway to help support trans people in Texas.
Updates in the RPG Maker space
As you know, I'm an RPG Maker advocate. In fact, the next game I plan on featuring on here is an RPG Maker game that I've found to be surprisingly meaty so far. So, I decided to look at some of the bigger RPG Maker news that happened a while ago. A few weeks ago, the people behind RPG Maker (developers Gotcha Gotcha Games and distributor Degica) ran the RPG Maker Festival. It showcased a bunch of RPG Maker games on Steam, ran some sales and made announcements.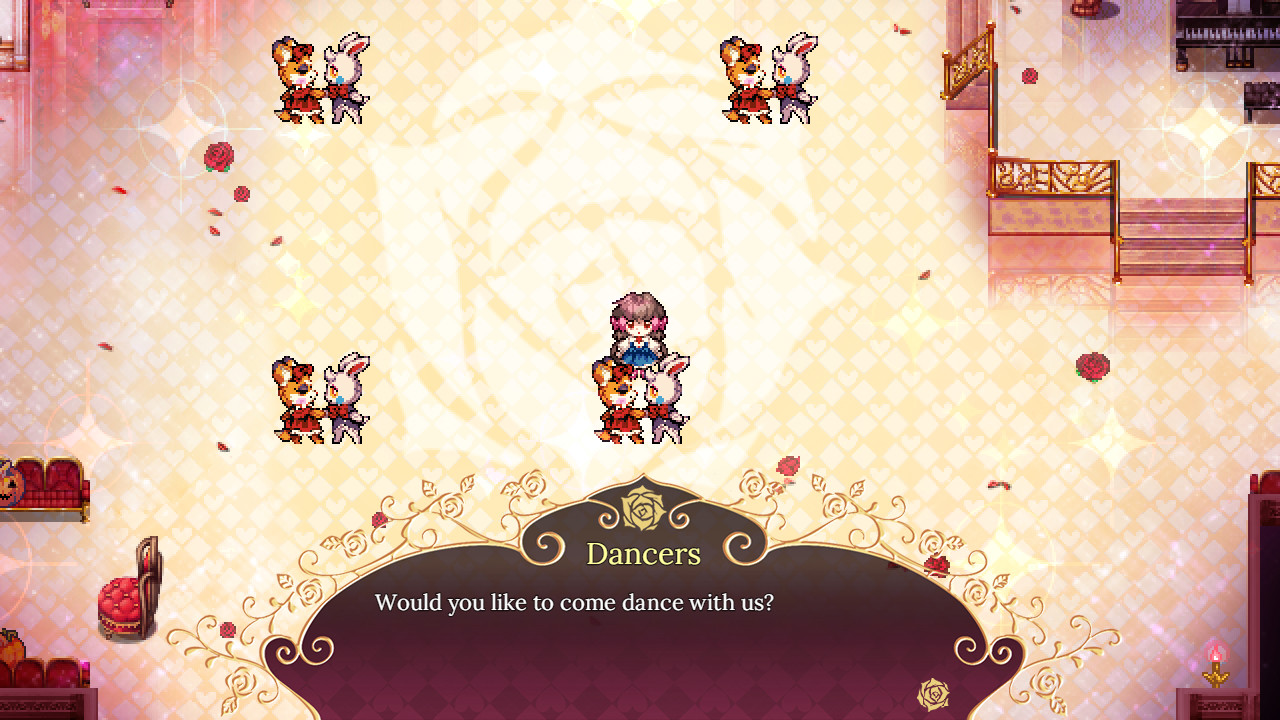 A big announcement was Pocket Mirror ~ GoldeneTraum. If you've read my RPG Maker Visibility Iceberg, you'd know that AstralShift's Pocket Mirror was a reasonably popular RPG Maker adventure game. And now, that game is getting a commercial remaster supported by Degica, joining the likes of its other horror game contemporaries that got big commercial releases. The original game was already renowned for being really pretty and working well within the confines of the RPG Maker engine, and it really seems like the developers are taking the visuals even further.
Speaking of engines, there was also some news about the RPG Maker engines. Now, I was not a fan of RPG Maker MZ when it originally came out. I kinda regarded it as MV+ and not something worth getting. However, things have changed. There have been updates that fixed things that I didn't like, like making the layer system easier to parse, along with the usual bug fixes. With new scripts that have entered the fold since I originally used MZ, I now see how potentially powerful the new "Plugin Command" is and how flexible the engine can be. I made a short game with it and I came to like the engine. Honestly, MZ is the improved version of MV at this point, and I take back my original assessment of it.
Now, RPG Maker MZ has an upcoming update that will improve the engine further and may be a big game changer. Version 1.5 will introduce the ability to change tile sizes, which would drastically change the visuals you can make, assuming it all works out, and that's something I'm excited for. The thing is, I realized that a big reason why I bounced off of MV/MZ is that the 48×48 tile size felt… revolting to me. Graphics made in these engines have to be bigger, but as these engines were originally geared to imitate older RPGs with smaller tile sizes, anything that still imitated that style while trying to work within the new limit felt wrong. The default graphics felt like sterile versions of the sprites in older versions of the engine, and it certainly doesn't help that the character generators encourage a uniformity that I did not like.
I wouldn't exactly be the first one to bounce off for visual reasons. In fact, there's a lot of people that stuck with RPG Maker 2003 precisely because they're more comfortable working within the 16×16 tile limit. However, this upcoming MZ update could change things. It could let creators change things to a limitation that they're more comfortable working within, which could open the way for RPG Maker creators that stuck with the older stuff for art reasons to move on – while also opening the way for them to use powerful new plug-ins. Like man, imagine the potential Yume Nikki fangames that could be made in MZ.
Beyond RPG Maker MZ, Gotcha Gotcha Games also alluded to a new engine: RPG Maker Unite. The only explicitly new feature is that this version of RPG Maker works with Unity. The thing is, there's not enough details to definitively say what this means. Like, would this be a version of RPG Maker that you can use within Unity? What features of Unity can be used with this? To be honest, it's still a better first impression than MZ left when it was announced because it pitched an actual concept that leaves people thinking, but it's hard to say how this could turn out.