It's finally here, that time of year where game sites make game of the year lists! It's been, uh, a year. We're all going through it, and we'll probably keep going through it. But well, if Gaming still trucks on despite the circumstances, I may as well truck on, too.
So, as usual, the awards will be completely determined by reader votes. It's obviously indie games only. Selections either must have released this year, released on a new platform this year, or had a major update that helped redefine the game. My justification for the latter two is that they tend to revitalize games to make them feel like they came out this year, and I've lost my sense of time, so I may as well treat them like they came out this year.
Now, there's two new categories for the 2020 Awards. The first of which is "Most Interesting." A game that you could consider interesting is subjective and could overlap with other categories. A safe game can be well-executed, but there can be a messy game that has an interesting pull. Maybe a game has a novel mechanic that makes it interesting, or maybe it has a fascinating story with gripping surprises. Whatever the case, there are bound to be interesting games out there to vote for.
You can vote here, and voting will be going on until Christmas. So, if you want to get the word out about a game that did well in a certain area, now's the time to do it.
So now's the time to announce the second new category: the Obvious Pick Award. This award is chosen by me and it's to pick out a game that's extremely likely to win a bunch. A game that I pick from now on will no longer be valid to be voted on in any category. This is to prevent any further award sweeps, like 2018's Lucah: Born of a Dream and 2019's Anodyne 2 sweeps.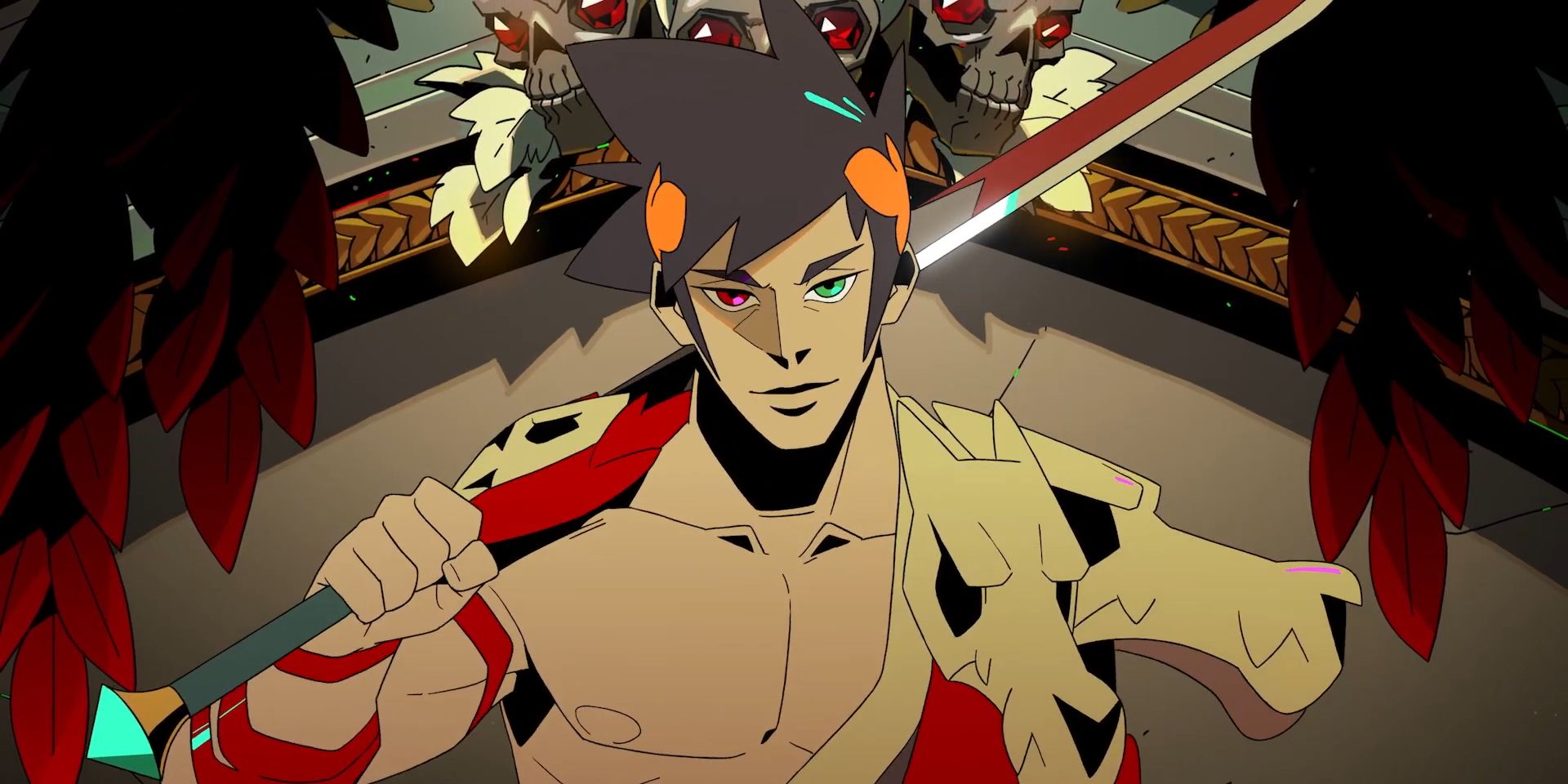 And so, the Obvious Pick Award goes to Supergiant's Hades. Hades previously won 3rd place in gameplay last year as an Epic Games Store exclusive and would have been eligible to win more had I not forbade it.
In Hades, you play as Zagreus, son of the titular character, and you're trying to guide him out of the Underworld. It's an action RPG roguelike that has a strong focus on story that's captivated a whole lot of people and will probably be considered as the best indie game of the year by many outlets.
Letting that happen here would be too boring, though. Too predictable. Don't vote on this because I'm going to throw those votes out.
But do you know an indie game that's not likely to win "game of the year" awards? Among Us. Among Us is technically not eligible for any awards this year on this site or any other, but it's had such a big impact that it can't go unaddressed!
Unless you've been living under a rock, Among Us was a game by Innersloth that released in 2016. It's one of those social deduction games where there's at least one imposter in a group of players and the players have to figure out who it is before they're all whittled down. Among Us notably differentiates itself from the likes of Trouble in Terrorist Town, Town of Salem and other Mafia-esque games by giving players minigame tasks to focus on while the imposter stalks around.
The game suddenly took off earlier this year when it became a hit among streamers. Innersloth is also the developer of the Henry Stickmin flash games and they released a collection around the same time on Steam, which may have helped give it a boost.
Thinking about Among Us also had me thinking about these "game of the year" award things in general. Could a game be considered "game of the year" if it wasn't released that year if that was the year it had the most impact, moreso than any other game that released at the time? Not everything comes into its own immediately.
In fact, there are some games that continue to persist on and can arguably have a greater presence than any game that came out on a certain year. For me, the thrill of watching old games being speedrun on Games Done Quick holds a greater impact than the Last of Us 2, a game that I've seen nobody talk about after the initial blitz of Discourse. If there was a chance to nominate Mushihimesama-Futari and its juicy cancels over the Last of Us 2 in a game of the year thing, I'd take it.
Though, despite these ramblings, I think a good game of the year list is good for curation. A lot of games are released yearly, especially if you aren't solely paying attention to the big corporate sphere, and a lot of those games tend to fall through the cracks. And so, I still think Indie Hell Zone having a game of the year list is important for bringing attention to those indie games that wouldn't have gotten much otherwise.
So, again, get those votes in! And again, don't vote for Hades, the game that already has a lot of press and success. Seek out other games and let people know you love them!