I added to the title of these things to clarify that these articles are focused exclusively on things that popped up in my inbox. This is not a general release calendar of things. Their inclusion on this list also doesn't mean I won't end up playing them myself, I am just very busy.
CHROMATOSE
Developer: Akabaka
Kickstarter End Date: April 10th
CHROMATOSE is a visual novel/RPG hybrid where you play as a fella stuck in a coma-induced nightmare world with amnesiac strangers that fell in the same boat. Each stranger has their own world and story that unfolds and advancing relationships with them will strengthen you in combat
A large inspiration going into the game is ATLUS games, which seems obvious, because the art and gameplay concepts give post-Persona 3 vibes. Hopefully, CHROMATOSE is less homophobic and transphobic than ATLUS games.
At the very least, the project clearly has a strong sense of vision. The game has a demo out to check out and I would like to check it myself when I get the time!
DARK FOREST VIRTUAL CHATROOM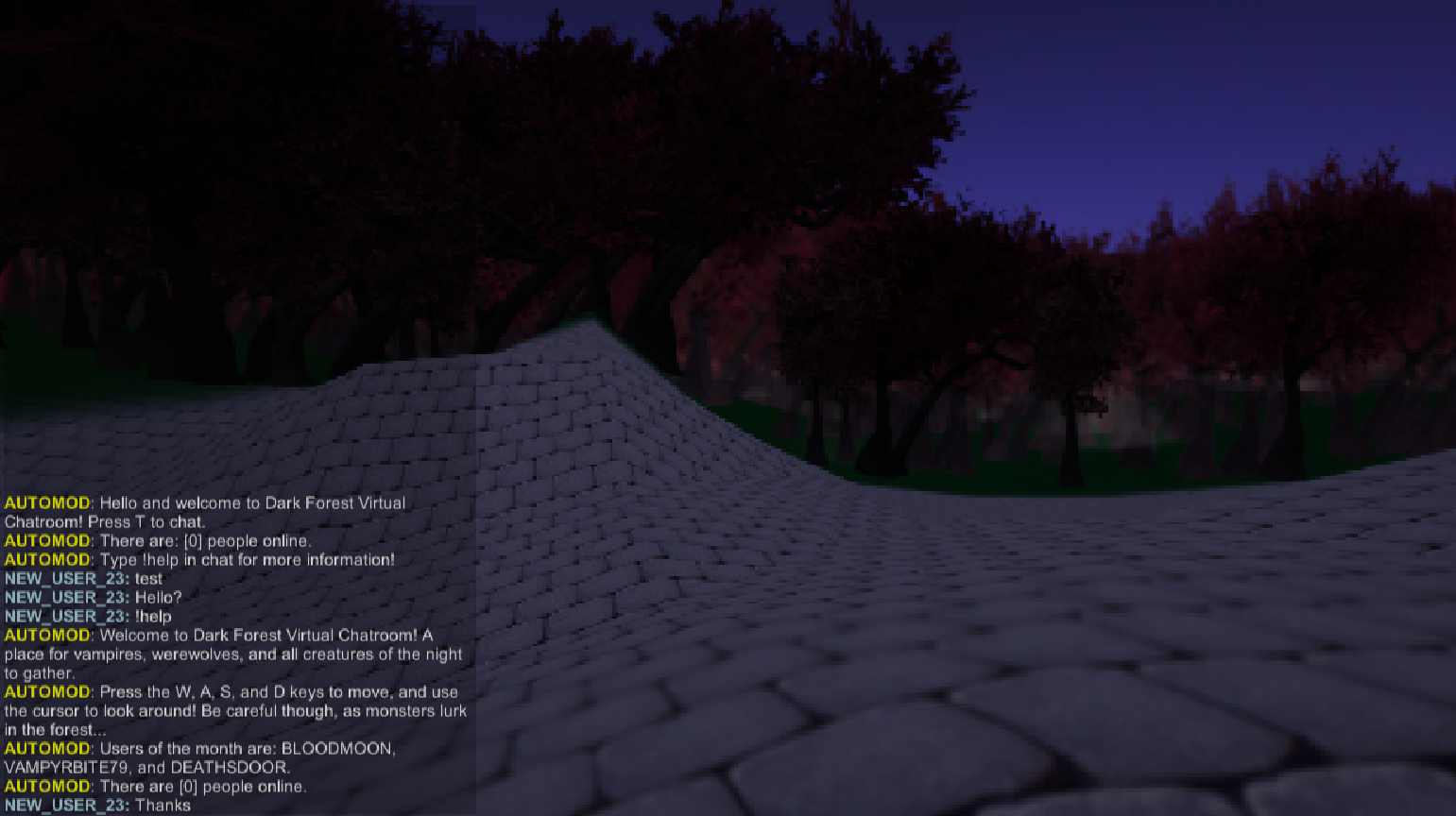 Developer: Heather Flowers
Release: March 11
A game made by the creator of EXTREME MEATPUNKS FOREVER (a game that I've really been meaning to check out), you get to explore a server of an abandoned MMO, with only bots as company, who only serve to emphasize the lonely atmosphere.
Warsim: The Realm of Aslona
Developer: Huw Milward
Early Access Release: June 28, 2017
Simple ASCII art hides the vast amount of content in Warsim: The Realm of Aslona. Still in development, the game is an attempt to create what it's like to be a king in a fantasy world, having you deal with subjects and other kingdoms made up of procedurally generated fantasy races. With lots of random elements, the game tries to create a large vibrant world told through a text-based space.
The game still gets regular support, with the latest update back on the 11th, and looking at the official Reddit, the developer regularly engages with his community, so you can probably hit em' up with feedback from your experiences!
---
And also I released a demo for my own thing I guess.